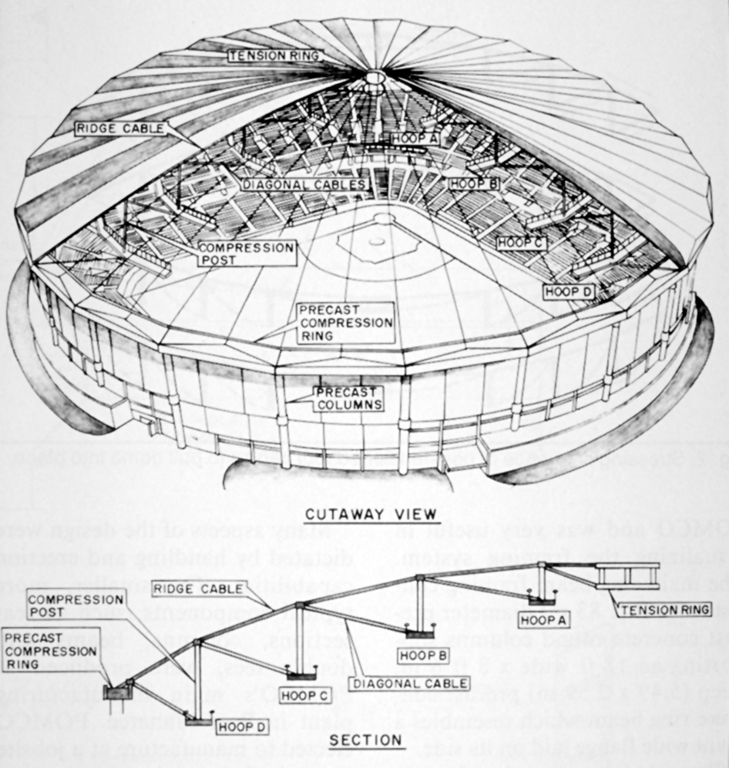 My colleague has been an outspoken fan of the
emergence of the Tampa Bay Rays
. I agree with him in principle -- that a third-party competitor in the American League East is a good thing. But I can't help but feel a bit nostalgic for a bygone team from a bygone era that I once knew while living a life I used to live.
You see, I used to call the west coast of Florida home as a budding reporter. The Devil Puffs (as we referred to them at the time) were the only pro baseball game in town unless you wanted to trek across
Alligator Alley
to watch the Marlins in Miami (The Fightin' Fish!).
At least once per homestand for the three summers I lived in Sarasota,
my friends and I
would make the half-hour drive up to St. Petersburg to
"The Trop,"
purchase a $5 ticket at the door and sit pretty much wherever we wanted. A few times, the Devil Puff prevailed in dramatic fashion. But mostly, they lost miserably. The stadium stayed relatively empty and we loved it -- especially on $3 beer nights.
One of our favorite rituals at the Trop was to send half of us to the third-base side and the other half to the first base side and have a conversation across the field as the game was going on. Those watching at home could make out perfectly what we were saying. Whenever an opposing pitcher came in to warm up, we would give annoyingly loud (and often high-pitched) sound effects to the ball. At one point,
Francisco Cordero
told us in so many words to refrain from doing that.
Though I'll always remain loyal to any team that calls the north side of Chicago home, I was, for a brief and lovely period, a proxy Devil Puff fan. They were part of the charm of living in Florida -- that, and my debilitating fear of
snakes
. But now I suppose that winning has removed some of the charm. The Devil Puff were always losers, but hadn't the history to be considered the lovable type. They're bona fide now. That'll change a man -- and a team for that matter. For better or worse? That's a question of character.
I did learn in the end that Florida's an interesting place -- most of it consists of sprawling towns situated in soggy places where man wasn't meant to manufacture anything. In a way, that's how I always viewed the Devil Puff -- a manufactured team in a market where a team wasn't meant to be manufactured, playing in a stadium ideal for razing. Luckily for them, winning changes everything.
Side note: Blocks from the Trop is
Jack Kerouac's mother's house
-- where the father of the beats lived his final, booze-soaked days. Sad and weird -- and at the same time, Very Floridian.